Loan Agreement signing for the Outer Islands Harbors, Water Supply and Sewerage Facilities Project (Phase III)
16th January 2020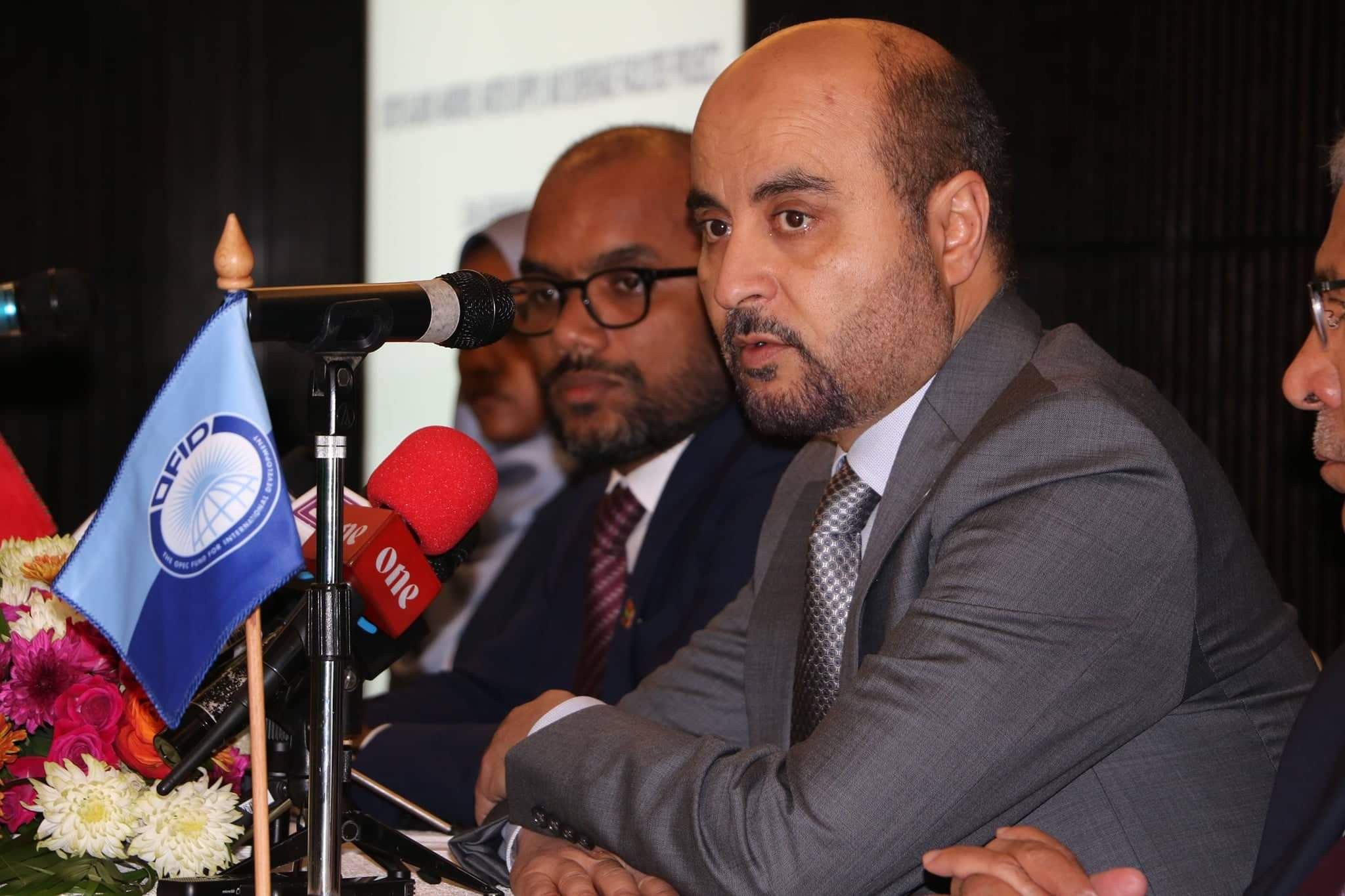 The loan agreement signing ceremony for the Outer Islands Harbors, Water Supply and Sewerage Facilities Project, a project financed by the OPEC Fund for International Development (OPEC Fund), was held at the Hotel Jen today. Under this agreement, the OPEC Fund has provided financing of USD 50 million for the Project.
The project Objective is to improve the living conditions of approximately 20,000 people in 13 Outer islands of Maldives, by providing sustainable access to safe water supply and sanitation services, and harbour infrastructure. The project will promote health connectivity, thereby supporting economic growth and poverty alleviation in the country.
Honorable Ibrahim Ameer, Minister of Finance signed the agreement on behalf of the Government of Maldives, and His Excellency Dr.Abdulhamid Alkhalifa, Director General of the OPEC Fund signed on behalf of the OPEC Fund for International Development. The ceremony was attended by the Minister of Housing and Urban Development, Honorable Aminath Athifa and senior officials of Ministry of National Planning and Infrastructure, the implementing agency of the project.
The loan is to be repaid within 20 years, including a grace period of 5 years, at an interest rate of 4.6% per annum.